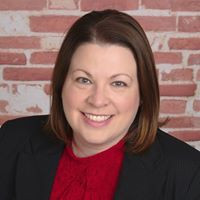 Welcome to Practical Life LLC. I am Mary Frances McGraw and Practical Life is my business and so much more. For me, living a practical life is my everyday way of life. The bulk of my work is organizing. I work with my clients to organize various aspects of their lives. Most often it is clearing out, organizing, donating, trashing, and rearranging a specific area of the client's home. I also help with other details such as purchasing storage/closet systems, and even assisting with choices like paint color and furniture placement to take the space to another, more practical level.
I often joke that if you look at my resume you might think that it is a compilation of more than one person's work experience. I have wide-ranging experience from corporate business here in my home state of Ohio, to non-profit work in Washington, DC, to working in community correctional and detox sub-acute medical facilities in my local community. Since 2016, I have been pursuing my passion of helping others and using the talents I have gained throughout my life. I am grateful that I get to help others, who are often stuck in a situation that life has dealt them, to get them where they can live the life they truly want to live.
I was born and raised in Canton, OH, often referred to as the Hall of Fame city since it is home to the Pro Football Hall of Fame. Next to that historic site is my alma mater, McKinley Senior High School, home of the Bulldogs. I am a proud third generation Bulldog, with my father and his father alums before me. I left home to attend college at the beautiful campus of Capital University in Bexley, OH, a suburb of Columbus, where I earned my Bachelor of Arts in Political Science and History. I had planned to attend law school but thought I would take a year off. Twenty-five years later, I'm back home in Northeast Ohio and making the most of my life and the opportunities it brings.
In my freetime, I like to hang out with my really cool husband (and I'm not just saying that because he's my IT guy), Shawn, and our furbabies (yes, I used that term). I am lucky to live close to my parents and lots of friends. I am also lucky that I get to do what I love and help those who are ready to make a change to better their lives. I look forward to connecting with you soon.
With love,
Mary Frances